A world without waste: the rise of urban mining
Commercial properties could become the mines of the future, providing materials for reuse and cutting costs and landfill waste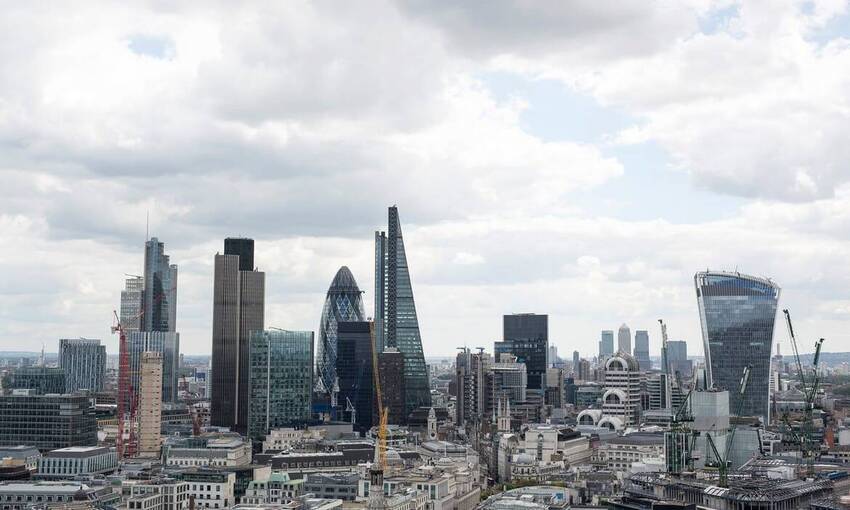 ut with the old, in with the new: that's the basic template for office refurbishments. Not if you're a champion of sustainable building. So when the the UK Green Building Council decided its central London head office needed a makeover, it set itself the challenge of working out what it could keep.
Some of the furnishings and fittings just needed a little sprucing up; others required a bit more creativity. So the whiteboards in the new meeting room are actually repurposed glazing, while the comfy window bench is made from old timber.
"We have managed to reuse or repurpose 98% of the original fixtures on this project," says Julie Hirigoyen, the Green Building Council's chief executive, who describes minimising the need for new products and avoiding waste as "core principles" of sustainable refurbishment.
The eco-overhaul of the Council's office, which boasts the lowest carbon footprint of any recorded refurbishment, is an example of so-called urban mining - the concept of re-using valuable materials rather than sending them off to landfill.
The UK Green Building Council significantly cut landfill waste by refurbishing its head office with 98% of the original fixtures reused or repurposed. Photograph: UKGBC
Opportunities for the urban mining of office space abound in central London, where the "fit out" market (basically, the stripping out and refitting of commercial properties) is booming. The Dutch design and consultancy firm Arcadis recently calculated that property developers could expect average returns of 10% on the money they spend on office refurbishment projects (pdf).
Three ways we will build the cities of the future from waste
Speed is generally the essence for fit-out jobs in the UK capital, but environmental concerns are gradually creeping up the industry's priority list. The combination of higher fees for landfill and environmental certifications such as BREEAM and SKA is encouraging a search for alternatives to dumping office waste.
Waste management firms play a key role. Contracted to collect and remove materials from refurbishment or "strip out" projects, it falls to them to dispose of this waste as they see fit. The most forward-thinking firms push clients to segregate waste on site, before its sold to recycling firms.
MCS Recycling, a family-owned waste management firm based in Chatham, Kent, is rare in sending nothing to landfill. To maximise the value of the office waste it collects, the firm endeavours to find bespoke buyers in addition to recycling wholesalers. It recently advertised a skip-full of maple flooring on eBay; the waste ended up with a nearby flooring manufacturer.
Not all sales require such networking. MCS Recycling works closely with Armstrong Ceiling Solutions, a manufacturer of suspended ceiling tiles. Since 2009, Armstrong has developed a policy of actively seeking out discarded tiles from refurb projects. It then transports them to its manufacturing facility in Newcastle, where the materials are incorporated into its production process. Last year, Armstrong diverted 495 tonnes of unwanted ceiling tiles from landfill, saving almost £100,000 in landfill taxes.
"It works out about cost neutral because of the transport and logistics costs, but the use of recycled content in our tiles is definitely a selling point for us. Architects and developers are increasingly asking for greener products," says Roy Smith, Armstrong's recycling sales development manager.
Such "closed-loop" systems are not without their hurdles. Legislation can be one of them. Armstrong, for instance, is prohibited from reusing tiles manufactured before 1 January 2000 because they contain soluble (as opposed to the safer, bio-soluble) mineral wool.
The Rotterdam couple that will live in a house made from waste
At the same time, government policy could help drive the reuse market, says Joe Croft, head of sustainability at the design and construction firm Morgan Lovell. His suggestions include tax breaks or making re-use of materials part of green certification schemes such as SKA and BREEAM.
Such measures could bring about a similar shift in mentality within the industry as has been witnessed in relation to health and safety, he argues: "Time is a real pressure when it comes to taking materials down to reuse them, but it's interesting that time is never an issue for health and safety these days."
Others, such as David Cheshire, author of Building Revolutions, a recent book on the circular economy in the construction industry, advocate the use of leasing models, which allow office components to be upgraded or remanufactured once they become outdated. Novel agreements are now emerging where office services such as lighting, flooring and even partitions can be contracted on a lease basis as well.
"This puts the responsibility for the whole life of the product firmly in the hands of the manufacturers, which means maintenance, upgrade and end of life disposal no longer fall to the occupants," says Cheshire. "This should incentivise manufacturers to design products that can be upgraded, remanufactured or recycled in a way that retains their value."
Thursday 05 July 2018