First version of the CINDERELA One-stop-shop presented to stakeholders
Yesterday's webinar "New digital services for circular economy in construction sector" was an opportunity to present the first version of the CINDERELA digital platform CinderOSS and its functionalities to a group of about 60 stakeholders and to get to know what its potential users think about it.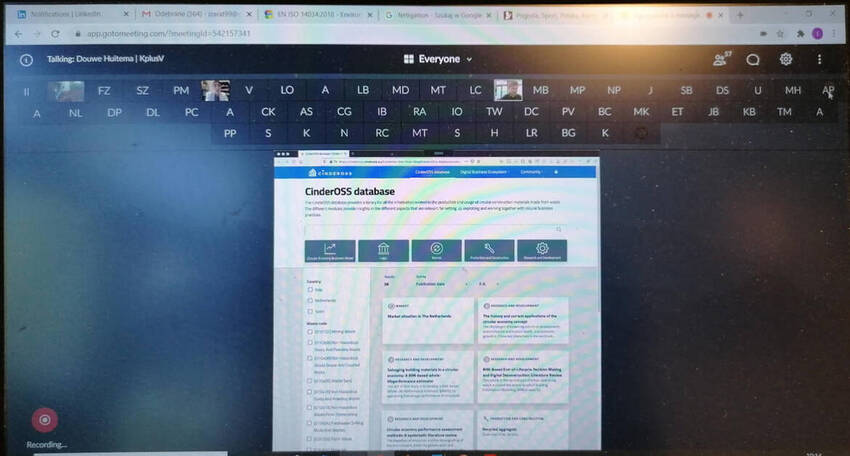 Douwe Huitema from KplusV introduced the audience to the concept of the platform, its structure and functionalities while Simona Zelli from Opencontent presented three services to be offered by CinderOSS. Each presentation was followed by a Q&A session.
After the webinar, the participants were provided with a 3 day access to the CinderOSS for testing the platform individually and a request to share with us their user experience via a simple on-line questionnaire.
The feedback from the participants collected during the event as well as via the survey will serve as an engine to develop further CinderOSS, a user-friendly and applicable one stop shop service for fast penetration of novel circular economy business models in construction..
Wednesday 15 July 2020 - Last edit: Wednesday 22 July 2020