Insulation chips by Drowa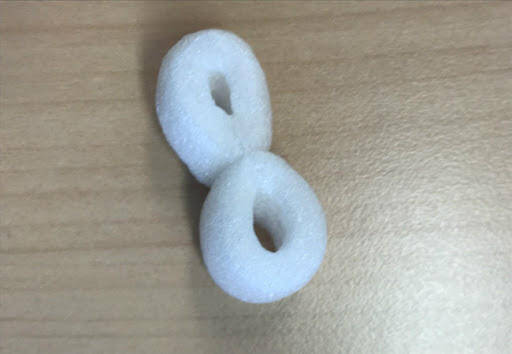 Used CD's and paper coffee cups are collected and processed into insulation chips which are able to insulate wooden floors, concrete floors and underfloor heating. The insulation chips are known for their reusability and life long lifespan.
Drowa is a SME company situated in the Netherlands, selling insulation chips for underneath/crawling spaces in houses. The business is located in the province of Friesland They already helped 25,000 households since 1999.
www.drowa.nl
[0303] waste from paper production and processing [170604] *insulation materials
Product Value Chain by step of production
| Step | Provide quantity and activity |
| --- | --- |
| Used CD's and Coffee cups are considered are being collected | |
| Used CD's and Coffee cups are converted into secondary raw materials | |
| A new product, the insulationchip, is manufactured out of the secondary raw materials | |
| Product sold to customer | |
Key Partnerships
Relationship with the supplier is very important (Flopac)
Sales and metrics show business model holds and can scale
System proven trough successful test and demonstration
Identification of the product or service possessing the competencies
Submitter name
Joran Straatman
Market
The insulation chips are mostly applied in crawlingspaces in houses. Therefore, the major part of the customers are consumers.
Customer bargaining power
Present, the customer has multiple comparable options with regard to buying insulation material.
Recyclebility, Reusability, life long lifespan
Principles Circular Product Design
Design products to last for a long(er) period of time
Alternatives, Competitors
Product
Distribution - Forward Logistics
Direct Selling: Producer -> Consumer
Distribution - Reverse Logistics
Consumer -> Producer -> ….
Relationships - Market/ or product proposition
With regard to insulation of crawling spaces, Drowa is one of the few companies that delivers a circular product, which makes a positive distinghuisment towards a specific type of customers.
Revenue Streams - Pricing
Dynamic
Revenue Streams - Product
Pay per product
Key Resources - Resources used for the production
Waste: used paper coffee cups + used CD waste
Key Resources - Natural Capital (regeneration)
Operating in more efficient buildings
---
Immagini
Friday 19 June 2020 - Last edit: Friday 17 July 2020