Pavement Tiles by De Hamer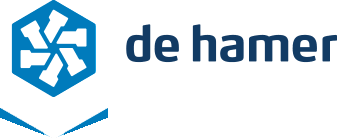 De Hamer makes all kind of pavement tiles. 15% of the resources they need for the production of their tiles comes from waste incineration plants. This granualte is used as substitute for conventional linear granulate, making the pavement tiles they produce more circular.
De Hamer Beton was founded in 1938 and has 150 permanent employees, spread over the locations in Nijmegen, Heumen and Waspik.
[170107] *mix concrete, bricks, tiles [190112] * bottom ash and slag
Product Value Chain by step of production
| Step | Provide quantity and activity |
| --- | --- |
| | Waste incineration produces bottom ash |
| | Mineralz cleans the bottom ash into mixed FORZ © granulate |
| | FORZ granulate replaces 15% of primary granulate in pavement tiles |
Business model is final and scaling with growing recurring revenues that results in a profitable and sustainable business
System proven through successful operation
Identification of the product or service possessing the competencies
Submitter name
Joran Straatman
Market
Construction sector
Value retention of (raw) materials and products
Principles Circular Product Design
Design products that exist out of materials that can easily be recycled
Alternatives, Competitors
Product
Distribution - Forward Logistics
Dual Distribution: Producer, Wholesaler -> Wholesaler, Retailer, Consumer
Relationships - Market/ or product proposition
New market proposition not needed, conventional product is changed according to new ambitions and regulations
Revenue Streams - Pricing
Fixed
Revenue Streams - Product
Pay per product
Key Resources - Resources used for the production
Secondary resource is granulate, which can also be used for other applications, therefore a "normal" price has to be paid for the inputs, as there are enough alternatives for the reuse of the granulate.
---
Immagini
Thursday 18 June 2020 - Last edit: Tuesday 14 July 2020