Civil Engineering Institute Macedonia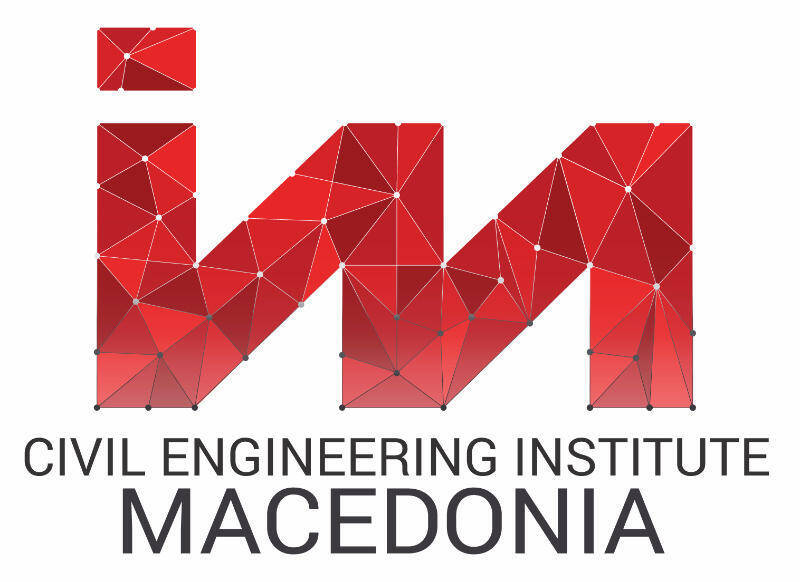 Civil Engineering Institute Macedonia, for more than four decades now, is a specialized institution that have leading role in the construction industry with highly professional staff, past work experience and the volume of activities. According to world standards in this area Civil Engineering Institute Macedonia develops ethics of confidence and security among associates and investors whose primary objective is geared towards professionalism, expertise, reliability, quality, and entrepreneurship.
The range of services of the institute covers different kind of works related to the preparation of project documentation for all types of facilities with all stages and at all levels, studies on feasibility, environmental studies and reports, technical review of project documentation, supervising construction of facilities management construction, construction of geological, hydrogeological and geotechnical investigations, laboratory quality control of construction materials and construction of specialist work.
This concept of the work makes it unique and recognizable not only the domestic market but also the wider region under the motto "All in one place''. Working according to all the rules and quality standards, the company has gained certificates that verify the satisfaction of requirements for quality, environmental management and health and safety at work. Regarding the examination of construction materials, the company has accreditation certificate relating to the laboratory.
Civil Engineering Institute Macedonia is the first and only founder of a certification body that issues a certificate for consistency of product features and certificate of conformity of factory production control for almost all product groups. By obtaining accreditation by the Accreditation Institute of the Republic of North Macedonia and the Decision issued by the Ministry of Economy, CEIM continually proving commitment for improvements in construction sector, introducing the world building standards in Republic of North Macedonia. Honor and merit to be first on the market that offers this service is huge, knowing the fact of importance for all construction companies that have previously sought services in this domain somewhere abroad. This way helps and brings positive effects to all and the privilege to be unique and recognizable is ours.
CEIM has four associated organizations: Institute for Research in Environment, Civil engineering and Energy (IECE), Factory for concrete products "Karposh", GIM Geotechnics Banja Luka and Civil Engineering Institute Montenegro. Also has three subsidiaries in Serbia, Bosnia and Herzegovina and Kosovo.
Address
Drezdenska 52, 1000 Skopje
Telephone
+389 2 30 66 816, +389 2 30 66 833
Country
Republic of North Macedonia
Involvement in the project Using its laboratory department, CEIM will make several tests and analysis:
- Black slag – laboratory tests of fractions for its usage for road base and asphalt,
- White slag – laboratory tests as a binder in concretes and laboratory tests for embankment,
- Construction waste – laboratory tests for road base and aggregate for concrete and
- Mixtures for concrete, mixtures for asphalt, laboratory tests of finished products, concrete, asphalt, prepared in the laboratory.
- Analysis and research related to the concept "When waste ceases to be waste". When it is recycled, processed, reused, embedded, spent etc.
- Designing the pilot production plants
- Designing for the realization of the plan for production and construction of the pilot space in Makstil Skopje.
Also, CEIM will be involved in the production phase and construction and will incorporate Preparation of transport and crushing of industrial slag 16000t in total and Production of concrete elements according to a previous Design, 200-300 pieces (depending on the need and purpose) in a total weight of about 300-400t.
CEIM will contribute to WP2, WP4, WP7, and WP8 in communication, exploitation and dissemination activities, mainly supporting the market analysis.